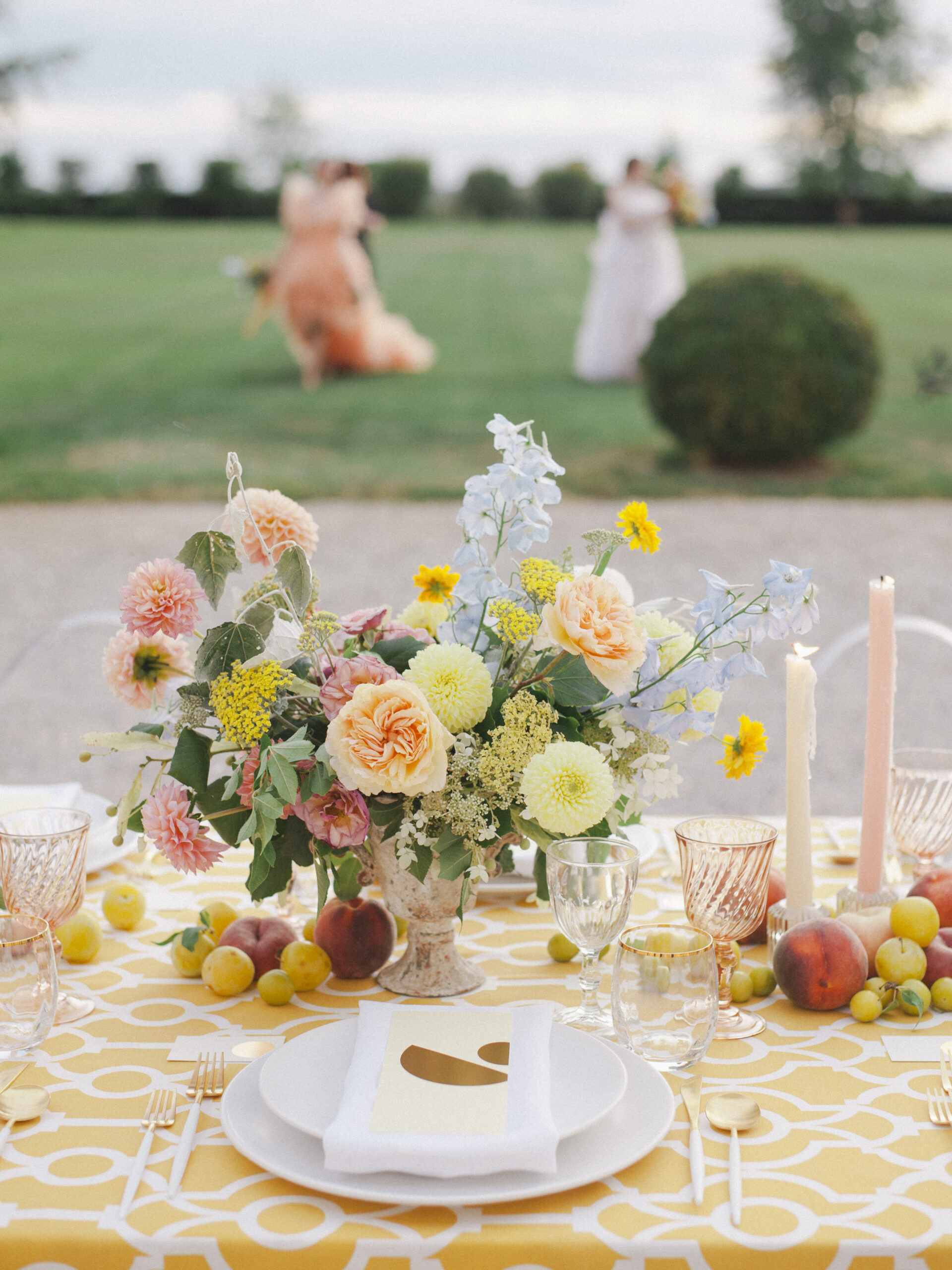 This day is unique and goes by at a crazy speed! Overwhelmed by a flood of emotions, you will miss many moments and small details. Fortunately, these moments will have been immortalized by your wedding photographer, for your greatest pleasure.
Follow the advice of your wedding planner to find the photographer you need!
Don't miss your wedding photos! Couples who have chosen to ignore the photographer to immortalize their beautiful day are all biting their fingers! As well as those who entrusted this task to a family member or a friend… Between the photos that you never get back and the ones that are blurry, badly framed, dark, without soul…
Trust our experience, make the choice to keep a trace of these memorable moments and choose a wedding photographer, YOUR photographer. Follow the guide!
#1 | Determine your budget
Before anything else, take the time to define the budget you can/want to spend on photography.
You can make concessions on certain items but I don't recommend sacrificing the wedding photographer and going without! The photos are all that you will have left of your big day so don't hesitate for a moment, choose THE photographer who corresponds to you and whose work you really like, the one for whom you have a crush.
The price naturally varies according to the options you have chosen and the duration of the photo shoot.
Most photographers post their prices on their website, which also makes things easier and saves you time: you know if their services are within your budget and you will contact them only if they are.
#2 | Use a professional wedding photographer
Because yes, wedding photographer is a real job, it is not improvised! Obviously, the professional photographer has the right equipment and knows how to use it! Because being the happy owner of the rolls of cameras is one thing, knowing how to use them is another!
Thanks to his expertise, the photographer will sublimate your wedding. As a true professional, the wedding photographer knows how to manage technical constraints (such as light and movement) and capture your emotions and those of your loved ones. He will be in the right place at the right time to immortalize those precious moments that you will enjoy (re)discovering after your wedding. He will also give you excellent advice so that your photos are perfectly successful!
#3 | Determine the style of photos that suits you
When looking for your wedding photographer, take a look on the web, it will give you an idea. You can discover the photographer's work before you even meet him/her, thanks to the photos published on the portfolio of his/her website.
Each photographer has his own style, everything depends on your desires:
Do you want posed photos or do you prefer more spontaneous photos, taken on the spot, reportage style? The photos will be much more natural if the photographer is specialized in photojournalism because he will not ask you to pose and will know how to capture those precious moments.
Do you prefer film or digital photos? Most photographers use digital, as film requires more technical skills and knowledge in photography. Sometimes, some photographers offer you both.
By answering these questions, you target the type of photos you like, your research is thus facilitated!
Once you have selected the photographers who correspond the most to your desires, your style, and your budget, contact them.
#4 | Contact the wedding photographer
You should choose your wedding photographer on average 9 months before the big day, because yes, the photographer does not have the gift of ubiquity: 1 photographer = 1 date only. As soon as you have set the date of your wedding and reserved the venue, contact the photographers. No need to contact 50 of them, start with the one you prefer. Ask him if he is available on the date of your wedding and give him as much information as possible about your big day (place, number of guests, atmosphere you are looking for…). And please, avoid emails like "quote please", make sure you do it properly ! You are dealing with a human being, not a machine!
Bonus: Tell the photographer why you chose him rather than another, it's always nice to hear.
#5 | Meet the wedding photographer
The photographer must be able to tell a story, YOUR story. He captures emotions, his photos must remind you of what you felt at that precise moment. It is therefore essential that you meet the photographer before committing to him and to see him again before your big day to make a point. Even if he is the best photographer in the world, if you are not at ease in front of his lens, it will be felt on the pictures… There must be a good feeling between you: and yes, your photographer will be by your side throughout the day, the human aspect is essential! Trust your intuition, if the current does not pass between you do not insist.
#6 | Ask the photographer the right questions
Organize yourself! Before your meeting with the selected photographer, make a list of questions to ask him/her, including:
how long have they been doing wedding photography? is this their specialty?
what is included in the price? Some photographers offer all-inclusive packages, others a basic package to which options must be added. Also ask about travel expenses.
does he ask for a written contract (mandatory)? does he ask for a deposit?
are they insured?
will he be present on the wedding day? alone or with an assistant?
from what time to what time will he be present?
ask to see the photos of a complete wedding: the photos visible on the website of the photographer will give you an idea of his work but by asking to see a complete reportage you will realize the photos he can give you. Make sure that the photos they present to you have been taken by him.
how many photos will he give you?
how will they deliver the photos (what format and on what medium)?
when will the photos be delivered?
what does he need on the day to work in the best possible conditions? Make his life easier.
#7 | Sign a written contract with your wedding photographer
This is imperative! Always sign a written contract: it protects your photographer and it protects you too. The contract will clearly state the essential characteristics of the chosen service (conditions, price, number of photos delivered…) and will provide you with guarantees. The professional photographer will have a plan B in case of unforeseen events on the day (you never know!) and will be able to find someone to replace him/her in the desired style thanks to his/her network.
#8 | Schedule an engagement session with your photographer
Don't hesitate to schedule an engagement session with your photographer before the wedding. This will allow you to feel confident and to create a certain complicity with him, you will be even more at ease in front of his lens on your wedding day, and it will be felt! These photos can also be used for your save the date and/or your wedding invitations!
#9 | Prepare for the big day
Give your photographer a list of the essential pictures you want him to take (your meeting, the entrance in the church, the exchange of the wedding rings, your entrance in the hall, the arrival of the wedding cake…), so that he doesn't miss any of your great moments.
Also think of giving him the planning of the day with the precise course of the day so that he knows where and when to be present.
The day of your wedding, do not forget to introduce him the important people for you who must be photographed.
Before your wedding, find the place where you want to take your couple photos. This privileged moment where you are alone with your photographer is a real breath of fresh air in this 100 hour day! Plan a certain amount of time for the couple's photos and include it in your schedule. Take a break for a few moments, after the ceremony for example. The most beautiful light is the one at the end of the day, take that into account!
#10 | Have fun!
Don't we say that a smile is the most beautiful makeup a woman can wear? On the day, let go! Let your photographer guide you and most of all be yourself, HAVE FUN! Your photos will be all the more beautiful and successful if you exude happiness.
If the search for service providers makes you anxious, call a wedding planner. Thanks to his address book, your wedding planner will be able to find THE perfect photographer for you!