Why hire a wedding planner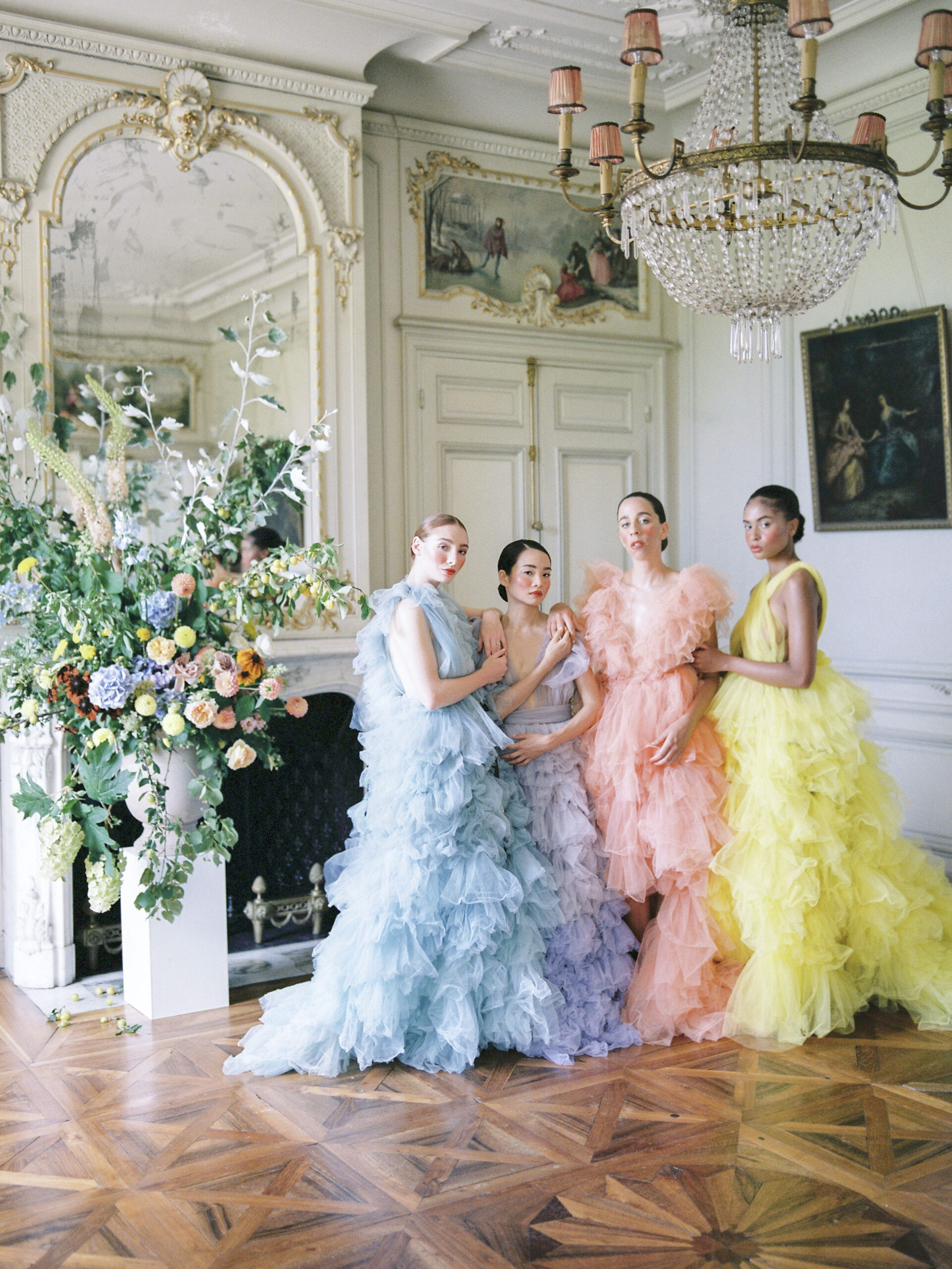 BY HIRING ON YOU, WILL WE BE ABLE TO CHOOSE EVERYTHING?
Of course we can! We are here to accompany you, to offer you the best options and to advise you. The final decision is yours, it's your big day!
Sure! We love to travel and accompany you in your projects in France or worldwide!
HOW ARE THE VENDORS CHOSEN?
We select the best vendors according to your project, your desires and your budget. Thanks to our network and our experience, our objective is to constitute a dream team, which works together, to accompany you in this beautiful adventure!
We offer a full wedding planning service to ensure the success of your event.
Contact us, we will be happy to send you the details of our services and to discuss with you!
HOW MANY WEDDINGS DO YOU ORGANIZE EACH YEAR?
We organize a limited number weddings per year. And this in order to offer you a quality service and availability. We want to know everything about you to create a wedding that looks like you!
Our agency has been organizing events since 2017. Thanks to our experience, our network and our creativity, we bring your projects to life. We are passionate about our job, we take time for you and put all our tools at your disposal to facilitate the organizational process. We love to create every detail for you!
WHY HIRE A WEDDING PLANNER ?
To enjoy your wedding ! And live this experience with your loved ones, without stress and without worrying about organizational details. These are such precious moments! We are here to save you a lot of time in the organization of your wedding, to propose you a structured framework and to coordinate your event.
On average, between 6 and 12 months. As a professional, short deadlines do not scare us. Because we are used to organizing weddings and thanks to our experience we move quickly, according to your desires and your feedback.
WHEN SHOULD YOU START PLANNING YOUR WEDDING?
Frequently asked questions
WHY HIRE A WEDDING PLANNER